Ghost Mannequin/ Neck Joint Service
high quality
Price starts from
per image
Discount Upto
on bulk order
There is an increasing demand for Ghost Mannequin / Neck Joint work for photographers, pre-press works, e-commerce stores, magazines, newspapers, advertisements etc. Ghost mannequin & neck joint technique is required especially for garment products. It is also used for jewelries shown on a neck mannequin. Basically, if a picture of a garment is shown on a mannequin the mannequin distracts the focus from the product. If we take the picture of the garment by hanging it on a hanger or by laying the product on any surface like floor, the picture will not be so appealing. To make the product appropriately highlighted we need to apply this ghost mannequin or invisible mannequin technique.
Categories of Neck Joint Services
Neck Joint Service
It is basically done after removing mannequin from the neck parts. Two images of front part and back part are required and graphic designers remove mannequin retaining hollow or ghostly effect. Clipping path with pen tool and photoshop liquify tool are applied. Black shadow is also applied to achieve reality.
Sleeves Joint Service
In case of long sleeves shirts or shirts, this photo editing service is applied. Like neck joint service, the designers were also remove mannequin and apply shadows to get proper hollow and 3D effects. It increases the product beauty. Only expert graphic designers can achieve the highest quality with latest photoshop tools.
---
3D/360° Ghost Mannequin
Our designers remove mannequin and create ghost effect. It enhances product beauty. If you want to display product with 360° animation, you can send us parts various angles. We will join the missing parts and apply animation. It provides the customers a scope to view detail of the garment items.
Bottom joint service
Some garment items like Tuxedo have long back part that front part. To get hollow effect, the photographers here also use mannequin. Later the graphic designers remove the plastic mannequin and joint front and back parts to cover empty area. It creates 3D shape and increases the product beauty that accelerates sales.
For ghost mannequin / neck joint service we need 2/3 photographs of the garment. One photo is the front side image after putting the garment on a mannequin. And the other picture will be the inner side of the neck part. If the client needs the backside of the garment image, then the third picture of the backside of the garment on a mannequin is required. That is all about qhost mannequin. The output will be like the example images shown here.


Benefits of Ghost Mannequin / Neck Joint

This image manipulation technique makes garment images look smarter and eye-catching which helps in increasing sell. Ghost Mannequin / Neck Joint effect provides details information about the other aspects of garment products like shape, design etc. better.


Image Manipulation
Whatever changes you make to an original image, may be referred to as image manipulation. Image manipulation or photo editing is generally done using graphic software like Photoshop. There are lots of categories of image manipulation. These includes –background removal, background replacement, natural shadow, reflection shadow, neck joint / ghost mannequin, adding object, object removal, photo enhancement, color adjustment/alteration, glamour retouching, image restoration etc. Photo editing for commercial or marketing purposes involves the clipping path and multi clipping paths most of the time.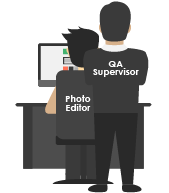 Production QA
Our photo editing services are constantly monitored by a QA Supervisor, who is responsible for ensuring the editing task is in accordance with customer requirement.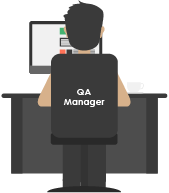 Post Production QA
After the editing is complete, our Post Production QA Manager goes through the edits and ensure the quality as per client requirements and performs corrective edits.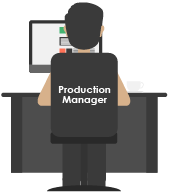 Pre-Delivery QA
After photo editing workflow is complete from the Post Production QA Team, our Production Manager works to ensure the quality before delivering the images to clients.
---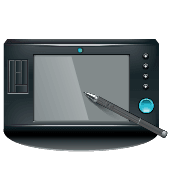 Pen Tablet
We provide high-end retouching service with the help of pen tablet, which makes the retouching more professional & precise; always better than normal processes.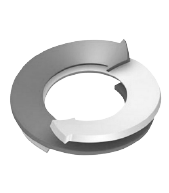 Unlimited Revision
Although our service is flawless, we offer unlimited revisions on our work, if any fault from our end or if the final image do not exactly meet client requirements.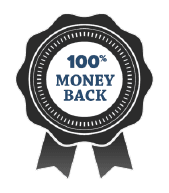 Money Back
With the rigorous QA process, it is rare that you might not get what you wanted. Even after this, if you are not happy with our service, we have a money-back guarantee.
What Our Customers Say

Thank you for your quick turnaround time! It's greatly appreciated. The images look great! Please pass my sincere thanks to the artist.

We're happy with your service and we want to pay an extra amount of US $4 instead of $2.50.
Some of our Clients
---

---