Image Masking Service
high quality
Price starts from
per image
Discount Upto
on bulk order
Photoshop Image Masking Services
Image masking is one of the most popular and useful image editing techniques which is done using Adobe Photoshop. To complete the photo masking job, the Pen tool is applied. Actually, it's a method of removing the image background though the best way of doing this task is the clipping path process but when the technique is not enough alone for some complex images, then image masking takes place and completes the process perfectly as it is wanted. There're many complex images which have soft edge, outlines, many turns and curves such as hair, fur, or semi-transparent or translucent images like glasses, feathers, smoke, flames, highlights, lighting, chiffon, muslin, blanket etc. are subjected to image masking.
You may ask why you should choose us and the answer is that we have more than 30 years of experience in various image manipulation services. We've 250 plus experienced in house graphic designers who're too much dedicated and careful to the client's satisfaction. Moreover, we have gradually increased our knowledge and skill on the most up-to-date technologies of photo editing. So we are all round performer in masking service for images containing fly away hair, red-eye or mirror reflection correction.

Pen tablet Expert
Pen tablet is one of the most recent and advanced devices. We've been using it to perform our masking works with 100% accuracy, so that we can maintain our vow that is "quality comes first". We always like to make our clients satisfied and we promise that we must do so, no matter how costlier or unique technology or skill, what is needed to provide quality services.
Our Image Masking Service Best for
Cut out or isolation of image without the embedded background (in glass).
Transparency creation.
Hair, chiffon or muslin image.
Creating ads, magazine covers, and lots of other items with models.
Applying drop shadows to desired image to work smoothly with fine edges.
Models & human images with raising and flying hairs (hair masking).
Animals with raising hairs (e.g. Lion, cat, bear etc.) (fur masking).
Translucent objects like: glass, smoke, lightning, highlights etc.
Fine-edge Jewelry.
Natural items (trees, landscapes, flowers, etc.) and more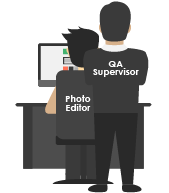 Production QA
Our photo editing services are constantly monitored by a QA Supervisor, who is responsible for ensuring the editing task is in accordance with customer requirement.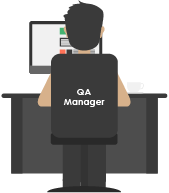 Post Production QA
After the editing is complete, our Post Production QA Manager goes through the edits and ensure the quality as per client requirements and performs corrective edits.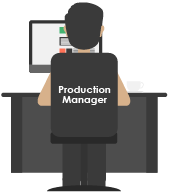 Pre-Delivery QA
After photo editing workflow is complete from the Post Production QA Team, our Production Manager works to ensure the quality before delivering the images to clients.
---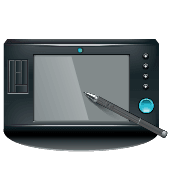 Pen Tablet
We provide high-end retouching service with the help of pen tablet, which makes the retouching more professional & precise; always better than normal processes.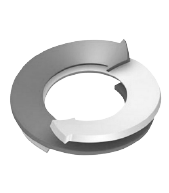 Unlimited Revision
Although our service is flawless, we offer unlimited revisions on our work, if any fault from our end or if the final image do not exactly meet client requirements.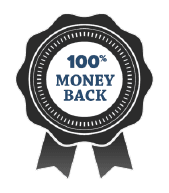 Money Back
With the rigorous QA process, it is rare that you might not get what you wanted. Even after this, if you are not happy with our service, we have a money-back guarantee.
What Our Customers Say

Thank you for your quick turnaround time! It's greatly appreciated. The images look great! Please pass my sincere thanks to the artist.

We're happy with your service and we want to pay an extra amount of US $4 instead of $2.50.
Some of our Clients
---

---